Buy your tickets now for a chance to win the big 50/50 jackpot and three amazing island getaways!
VICTORIA, BC, June 18, 2021 — Since 1978, the Uplands Golf Club Annual Heart Tournament has raised more than $2.97 million for the Victoria Hospitals Foundation and funded leading-edge cardiac equipment for Royal Jubilee's Heart Health program. Players, sponsors and donors have all helped make the Tournament the longest running, most successful charity tournament in BC.
With this year's tournament just around the corner in July, Uplands Golf Club Annual Heart Tournament and the Victoria Hospitals Foundation have launched the Play Fore Hearts online 50/50 and prize lottery, presented by Peninsula Co-op.
By purchasing your lottery tickets today, you can directly help fund instruments designed to perform mitral heart valve surgeries. These minimally invasive tools will reduce pain, lower risk for infection, and improve recovery times for patients on Vancouver Island undergoing this type of surgery. Having these specialized instruments will also reduce the number of referrals to the mainland, keeping cardiac patients closer to home and to their families while they heal.
You won't want to miss a chance to win three amazing week-long getaways in Ucluelet, Parksville and Yellow Point, and a soon-to-be large 50/50 jackpot.
Ticket packs can be purchased here at 1 for $10, 3 for $25, 10 for $50, 50 for $200 or 150 for $500 for the 50/50, and 1 for $25, 3 for $50 or 10 for $100 for the prize lottery. Tickets may be sold and purchased only in British Columbia and purchasers must be 19 years of age or older. For more information about the rules of play please click here.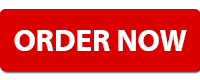 Ticket sales will end on July 19th, 2021 at 11:59 pm and the draws will occur on July 21st, 2021 at 11:00 a.m. The winning tickets for the 50/50 and prize lottery will be drawn using Random Number Generator software (RNG) and the winners will be contacted by phone.
Should you need any assistance, please call the Victoria Hospitals Foundation at 250-519-1750 or email us at ugcheart@victoriahf.ca.
Thank you for your support, it is deeply appreciated.
Good luck!
Chances are 1 in 2,300 (total tickets for sale) to win the Prize Lottery. BC Gaming Event Licence #128463. Chances are 1 in 70,000 (total tickets for sale) to win the 50/50 prize. BC Gaming Event Licence #128462. Know your limit, play within it. 19+ to play. Problem Gambling Help Line 1-888-795-6111.
The post Play Fore Hearts Lottery in support of Cardiac Care on Vancouver Island appeared first on The Home Lottery News™.